Reviews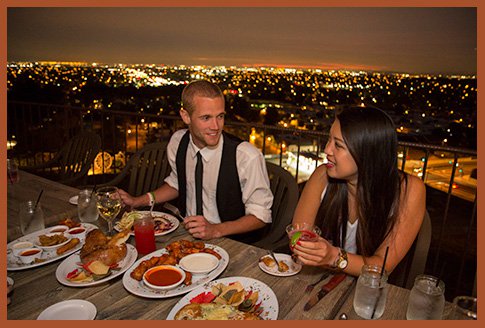 See What Our Customers Have to Say. Submit Your Review on the Contact Page.
---
Eric Deyke on March 28, 2022
Re: Annual Gala
Hi Christin, I hope your day is treating you well. I am the principal of Hephatha Lutheran and recently was fortunate enough to spend time at your facilities for our annual Gala. Thank you so much for the energy you and your team put into making Saturday evening a remarkable event. I am so grateful for how well everything went, and how enjoyable our Gala was. Thank you again for everything, we are beyond grateful for how everything went.
---
Roxana Strohmeier on March 12, 2022
Re: Boots and Bling
Hi Christin, I just wanted to let you know that everyone loved the venue last Sunday! They loved the surroundings and thought the food was delicious! Alfredo was very friendly and helpful too! He greeted us right when we arrived to set up and was there for us throughout the benefit!
---
Holly Croley on March 2, 2022
Re: Great Experience
We just wanted to send a note from our team to yours, thanking them for such a great experience. Alfredo and his team were superb. He was quick with any requests that we needed and had things at times before we asked. His crew was polite and worked quickly. The food was also amazing. My entire team was very impressed with the whole evening. We hope the tip we left for them was just a small way to show our appreciation. So, thank you again to you and your team. We look forward to working with you in the future.
---
Ivy Sanchez on December 20, 2021
Re: Event Feedback
I just wanted to say a HUGE THANK YOU to you and your team, especially Alfredo. He really took care of us on Saturday, everything was refilled, all my guests were happy, and he even checked in with me to see if I needed anything for myself while I was hosting. I have been the event planner for my company parties and I have never worked with a coordinator as attentive as Alfredo. The food was awesome, décor and table set up was beautiful, and bartenders kept the drinks flowing. Everyone was extremely pleased and impressed. Huge props to Alfredo again for helping me unload all the stuff to help make things go faster, he saw how stressed I was and he helped me stay calm the whole time. We will definitely be back for another event! Thank you so much!
---
Sheilah Lazaro on November 22, 2021
Re: Letter of Appreciation
I would like take this opportunity to thank you for arranging beautifully my 60th birthday party yesterday. My guests and I thoroughly enjoyed the food, the service and of course the view. Kudos to the Chef for the sumptuous buffet (one of the best prime rib we've ever had) and Alfredo and her team for their excellent service. Alfredo was very accommodating and made sure that everything is in order that I don't need to worry.
---
Eric Deyke on September 2, 2021
Re: Bridal Show
What a great bridal show/event you put together tonite. The vendors, the food & champagne (delicious) oh my gosh what a great event, we enjoyed every minute and so helpful meeting all the vendors and getting great references for my daughter's future wedding! We appreciated being invited and are looking forward to our surprise engagement party on Nov 6th!
---
Angela Ciminnisi on August 24, 2021
Re: Celebration of Life
Our Celebration of Life for my mom on Saturday, August 14 was beautiful and perfectly organized. You and your team were extremely helpful and provided fantastic service. I was impressed by how nicely the room was set up and prepared and how the room all came together on time with every detail thoughtfully considered. Alfredo was excellent! He made the event so easy. For an event that was still an emotionally challenging one, he helped put my stress at ease.
---
Kyle Adamo on August 19, 2021
Re: Wedding
Claire and I wanted to reach out to tell you how amazing our wedding day was! We loved absolutely every aspect of it, especially the bacon platter. Compliments to the chef for that perfectly cooked magic. The staff at the event was so professional and friendly. We have been getting compliments from a lot of family and friends about how well the wedding was run and how smooth the service staff were. Alfredo did an exceptional job at attending to Claire and I's needs and we never felt lost, thirsty, or bored. We definitely will be recommending OC Mining Co for events and weddings of our friends and family in the future.
---
Carol Tanner on July 25, 2021
Re: Wedding
Christin, I want to thank you and Kayln for making Cheers to 80 Years an overwhelmingly successful birthday party. Under Alfredo's guidance, everything went smoothly and according to schedule. He is excellent at what he does, as well as being cordial and professional at the same time. All the food was delicious – people raved about the salmon in particular. Sharing this birthday celebration with so many long-term, dear friends was a great start to the oncoming year and a memory I will never forget.
---
Maureen Heath on July 20, 2021
Re: Wedding
Everything was beautiful. The food was A-MAZ-ING. Hats off to the chef. He did an incredible job. We got so many comments on how yummy dinner was. Alfredo & his team did a fantastic job. We didn't lack for anything. Alfredo was very attentive & always made sure we had everything we needed & were well taken care off. Thank you so much for all of your help. Our day was truly memorable.
---
April Matthews on August 2, 2016
Re: Wedding Rehearsal
Just a note to thank you for a pleasant Wedding Rehearsal dinner last Thursday night. Everything went smoothly. The families and friends were happy and pleased… And honestly the meal was perfect. And an added note…The staff was easy to work with and all staff members from the beginning to the end of this planning process made everything easy.
---
Pia A. on July 11, 2016
Re: 5 Stars!
This place deserves more than 5 stars! Elizabeth (Director of Event Sales) was awesome to work with, from the first time I called until the very last detail planning of our event. Jose the banquet captain was amazing and the serves as well. Service was impeccable, they were all on point and I never heard any complaint from the guests at our event. Don't even get me started with the view. When I saw the view the first time during the day I was already in awe but at night it was spectacular! I would recommend this place to my friends and family.
---
Mary Trujillo on May 16, 2016
Re: My Wedding
Orange County Mining Company was my venue for my recent Wedding on Saturday, May 7, 2016. They are very helpful along the process and make sure you've crossed all your "t 's" and dotted all your "i 's" . And for a Bride that's extremely helpful. Jennifer and Elizabeth are very nice and helpful during that process and genuinely care about your experience. They are present during most of your wedding and make sure you are comfortable. Also Jose is on top of things and makes sure you have all you need. My wedding was beautiful. This includes my ceremony and my reception. All of my guests had a great time and felt like it was a beautiful and a warm environment. And most of which said the food was great and would definitely return. I sincerely thank you Orange County Mining Company for hosting my special day!
---
Cat S. on March 4, 2016
Re: Gala Event
I went here for a formal dinner gala and had a great time! The food and drinks were delicious! The drive up the hill made for an amazing panoramic view at sunset. The service was quick considering our huge party (over a hundred people) and the general atmosphere was fun and lively. I would definitely recommend this place for another event or for a romantic dinner date. I plan on bringing my boyfriend here on a date night soon!
---
Irene Hursch on February 20, 2016
Re: Bridal Shower
The shower turned out beautifully! Hector and Analissa were wonderful and the food was delicious. The valets were great too. They helped a few of the ladies bring in larger gifts. Thank you so much for everything! I will recommend OCMC to anyone who needs to plan an event!
---
Lauren Fabiero on November 15, 2014
Re: Richards/Fabiero Wedding
Our wedding was perfect. In my opinion there is nothing that would have made it more enjoyable. Such an amazing night and such an amazing venue and staff, if we ever need a venue yours would be our first choice!
Angela, Jennifer, and our captain Joseph were particularly helpful. Also staff that worked in the bars on our wedding night were AMAZING, I don't know their names but awesome service.
---
Monica Daebritz on November 10, 2014
Re: Wedding
We were very happy with the catering for the wedding and i would rate it 5 stars on yelp. Highest compliments to the chef, food was OUTSTANDING for catered food. It was brilliant, everything was perfect!! George was our head banquet coordinator was very helpful and so were the two gentlemen assisting with the service. Our florist also commented on how helpful the room staff was. Angela and Jennifer were also very helpful.
---
Victoria Chen on November 6, 2014
Re: Graduation Party
I had the best time ever! Thanks so much! Everyone was equally helpful and outstanding! And an extra shout out to Jenny for being so accommodating and flexible!
---
Crystal Alcazar on August 20, 2014
Re: LHS 10 Year Reunion
Angela was awesome during the planning and Juan was AMAZING facilitating the event.
---
Jessica Campbell on July 7, 2014
Re: Mark & Jessica's Wedding
I thought that everything went smoothly and was delicious.
---
Tabitha Cantu on June 25, 2014
Re: Alicia Cantu's Graduation
I have held two events and utilized both rooms on each occasion and have nothing but complete contentment for the OCMC and the service. I look forward to holding more events with you since you give the opportunity to have less stress when planning an event!! THANK YOU!
---
Sharon Iseri on June 25, 2014
Re: Cerritos High Softball Banquet
Everything was GREAT!!! Service, Food, Atmosphere!!! Thank you!
---
Jennifer & Jim Keys on January 11, 2013
Re: Wedding on 12/22
Hi Ladies,
I just wanted to take a moment to tell you how beautiful our wedding turned out on 12/22/12. We were so pleased with the service and level of quality our guests received during our wedding. Everyone said the food was delicious and there was plenty of it. Jim & I enjoyed every dish. The bartender was fantastic as was the food captain that night. Please convey to management that the staff was excellent. I've had so many compliments from our guests about how much fun they had and what a great venue the OC Mining Co is. We will definitely be back again when we have an event to celebrate.
Overall we are very happy and ready to have a great new life together. Thank you again for helping us to plan our special day!
---
Pam Thomas on January 9, 2013
Re: Christmas Party
Hi Ladies,
Everyone on the staff that participated in servicing our event was great. Of course Christin did a great job with the event planning, food & beverage preperations & helping with all the the decisions. Angela was very helful as well, with picking ourt table linnens, decorations and giving great advice.
The night of the event she was there to offer her assistance if we should have any qustions or concerns throughout the night. Thanks so much for all your help! We look forward to working with you in the future. Happy New Year!
---
Jennifer Ellmore on January 9, 2013
Re: Ellmore Wedding
We were very pleased with our wedding and the OC Mining staff. The food captain was very attentive and good to work with. Our guests were VERY happy with the food and quality of the venue.
---
Hannah Elliott on December 21, 2012
Re: Christmas Party
Angela was very helpful in answering all of our questions and being very thorough in the pre-planning stages.
---
Vicky Toscano on December 17, 2012
Re: Christmas 2012
Angela,
We enjoyed it so much there this year we want to do it again next year. I also want to personally thank you for your help with this year's Christmas Party everyone was happy with our view and the food.
---
Jamie Schraeder on December 14, 2012
Re: 5 Star
GREAT LOCATION FOR COMPANY HOLIDAY PARTY!!! I was part of an annual events team which choose OCMC as our location this year. Angela Dahl-Aderholt and Christin Ginesi were amazing. We booked in February and felt totally at ease over the next 9 months that all of our needs would be fulfilled. They had wonderful suggestions on decorations and itinerary. The downstairs banquet room had great views and the salon balcony was wonderful. We thoroughly enjoyed our meal selections and dessert was just the right bit of chocolate.
---
Susie Yeh on December 11, 2012
Re: Holiday
Dear Angela,
Everyone had a great time at the event last week. Thank you for putting together a nice event. We hope to do it again when the occassion calls for it!
---
Lynnette Yuen on November 29, 2012
Re: Canyon High School
Just wanted to thank you and Angela for taking care of Canyon High School last night. Turns out there were 146 guests! I did not expect that many more extra people. Thank goodness we set up 15 tables. It was our biggest banquet yet. I think the coach was surprised too! Thankfully, there was plenty of food. Thanks again.
---
Kris Smith on November 27, 2012
Re: Eachus Anniversary Party
I wanted to say THANK YOU for everything. The venue was just perfect to celebrate my parents 50th wedding anniversary. The food tasted great and service was wonderful! The staff was incredibly helpful and Ivan was there any time I needed anything with a servants attitude that was truly appreciated. The bartender was great as well.
Again, thank you so much. This was such an incredibly important night in the life of our family and Orange County Mining Company's hospitality and beautiful venue enhanced the evening and allowed us to focus on my mom and dad without being distracted.
---
Jeannette Napoles on September 12, 2012
Re: Doris & Dave Harris
Hi Angela,
Let me start by saying that everything turned out beautiful..! It's what I hoped for my mom. Thank you.
Jeannette Napoles
---
Liz Little on August 30, 2012
Re: Baby Shower
Hi Angela,
Thank you so much for everything, Katie's Baby Shower turned out perfect. I'll send you some pictures. I will definitely have another event here.
Thanks again,
Liz Little
---
Amanda Tyler on August 28, 2012
Re: Wedding
If you want an amazing wedding, even if you are on a budget, you want it with the Orange County Mining Co.
Not only do they have amazing food, they also exceed in Customer Service. I had the pleasure of working with Angela and Christin for my wedding. Angela is very friendly and extremely helpful, as was Christin as well. Both of them helped me so many times with questions that I had about the wedding that didn't even pertain to them. They go above and beyond what they are supposed to offer. The fees they charge are unbelievably fair. I will say you should always go platinum with them, the perks are worth it.
What I love most is that they treated me and my small wedding as they would a large wedding. I didn't feel any less important because my wedding was small. The day of the wedding they made my venue look amazing. No one even knew I was a bride on a budget. They helped with all of my concerns and always updated me on any problems that may have arisen. The truth is that there were little to no issues at all. They made my wedding experience an enjoyable one. I planned my wedding by myself and it helped to have a venue that does everything for you. I could go on and on about how much I loved this venue and the staff. My wedding day was perfect. I don't have any complaints but I do have high recommendations to use them for your wedding. Every one of my guests enjoyed themselves and raved about the food. Thank you so much Orange County Mining Co. You made one of the happiest days of my life one of the best experiences, if that makes sense 🙂
---
Pat Brooks on August 27, 2012
Re: Wedding Reception
Angela,
Just wanted to thank you and your staff. Everyone had an amazing time at the Brooks/Bailey Wedding Reception
Pat Brooks

---
Lori Mandelsohn-Millen on July 24, 2012
Re: Wedding
On June 23,2012 I got married at the Orange County Mining Company and it was AMAZING!!! I had been speaking with Angela and Christin for months making sure that everything would be perfect for the wedding and it was! Angela and Christin were great to work with. They are in charge of events there and are super sweet and caring. Their staff that worked my wedding were great as well.
I got married downstairs with the beautiful view of the city as the background. The room held my 115 guests perfectly. I loved that you could still see the outdoors and beautiful view, but were indoors so you don't have to worry about the weather. There is even space in here for my dj to set up to play the music as I walked down the aisle as well. Then my photographer took tons of pictures of us on their balcony over looking the city.
Then we went upstairs for the reception. There were 13 tables and then our separate little table at the front of the room in front of the glass with the view of the city as our background. It was beautiful as the sun was setting to get those pictures and then when night came, there are gorgeous pictures of the city behind us. The dance floor was a perfect size for all of us as well. We did not stop dancing all night long!
The food there was great as well. All of my guests said that they loved their prime rib dish, chicken picatta dish, and the pasta dish for the vegetarians. They even made a special dish for my glutten free friend. The bar was great as well! We added a chocolate fountain to come out later in the evening and everyone loved that as well. Angela gives you several options for a florist and cake place. My flowers were gorgeous and my cake from Rossimore was to die for!! There were absolutely no problems at all the entire night. The wedding started at 5pm and ended at 11pm.
I did a lot of research on venues and this place is very reasonable. I also did not want to stress out about the weather so I knew I wanted an indoor wedding, but with the glass view, you could still feel like you are outside.
This venue was perfect and everyone had an amazing time! Thank you Angela and Christin for making my wedding amazing!!
---
Lisa Errico on July 14, 2012
Re: Thank You
Hi Angela,
The dinner event was very successful. Kudos to your staff for a job well done!
Thank you,
Lisa Errico

---
Jack & Erin McCullogh on July 11, 2012
Re: Wedding
Angela,
Thank you for making our wedding day the best day of our lives. Everything went absolutely perfectly & the whole night was amazing. We will definitely be telling friends & family what a great venue OC Mining Co is for weddings.
Jack & Erin McCullogh

---
Jim & Lucia Lowe on July 6, 2012
Re: Thank You
Dear Angela and Christin,
Jim and I want to send you a BIG , BIG THANK YOU for hosting our 35th Wedding Anniversary Party. It was a huge successes. All of my guests showed up except 2. The food was absolutely delicious. All the guests commented on how great the food was. My picky husband was floored at the service, especially the beef with bordelaise sauce. OUTSTANDING!
THANK YOU so very much,
Jim & Lucia Lowe
---